Volvo - Car configurator
The Next Generation car configurator aims to bring existing and new customers to Volvo with the ability to research, personalise and finalise their new Volvo. Being at the heart of user experience, the configurator has paved the path to modernise not only the digital touchpoints but retail also. As a global tool, the configurator currently serves 50 markets, making it one of the most valuable sales tool in Volvo.

Layouts are spacious, well considered typography, new colour scheme, with bespoke created content and responsively executed design makes it one of the biggest platform designs at Volvo Cars.

The imagery used on the site is bespoke made, with shoots covering Scandinavia, Iceland and Barcelona pushing boundaries when it comes to high quality and photorealism CGI.

The tool is now used on Volvo retail spaces as well as devices from mobiles all the way up to 4K touch screens in showrooms.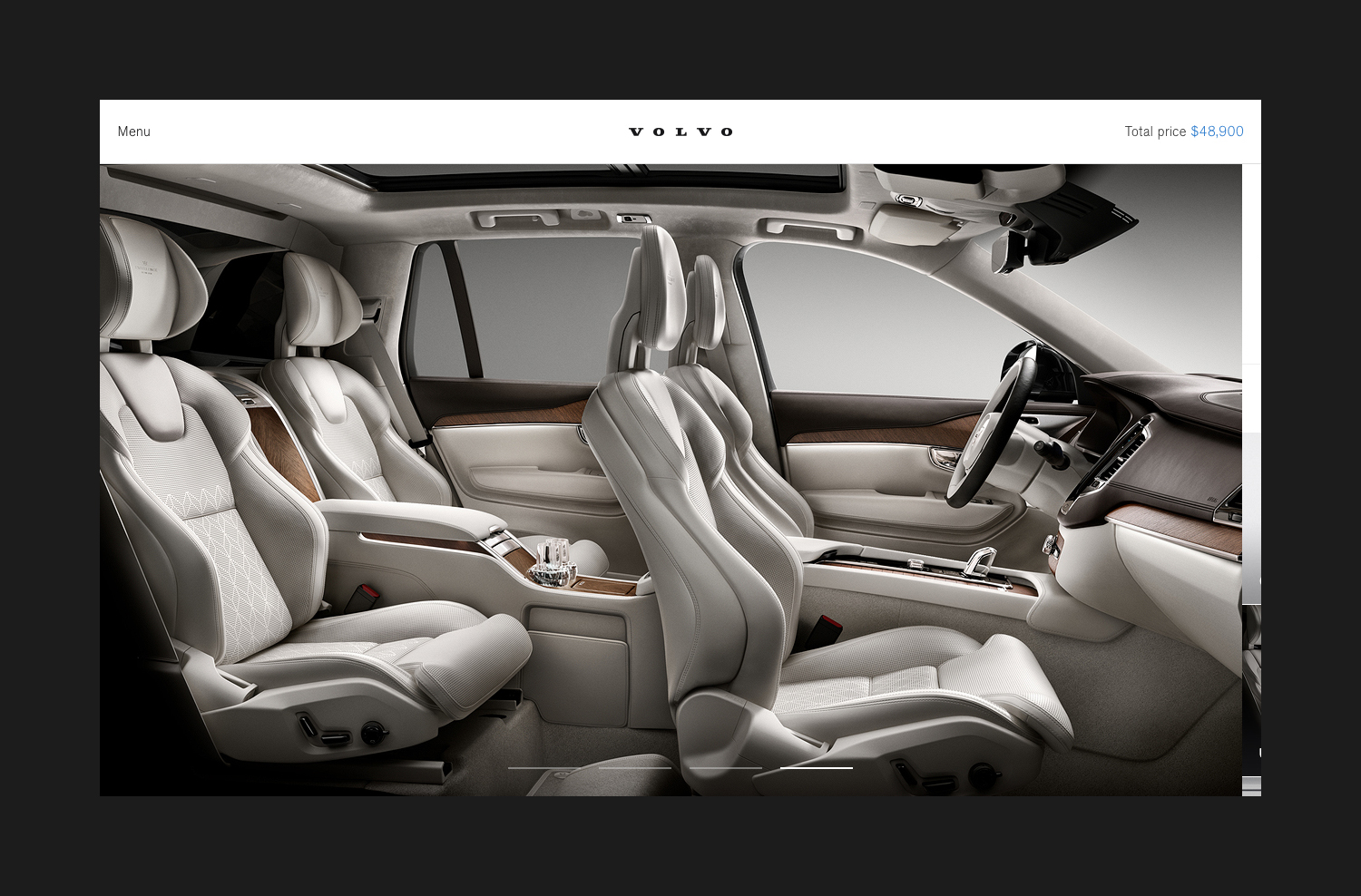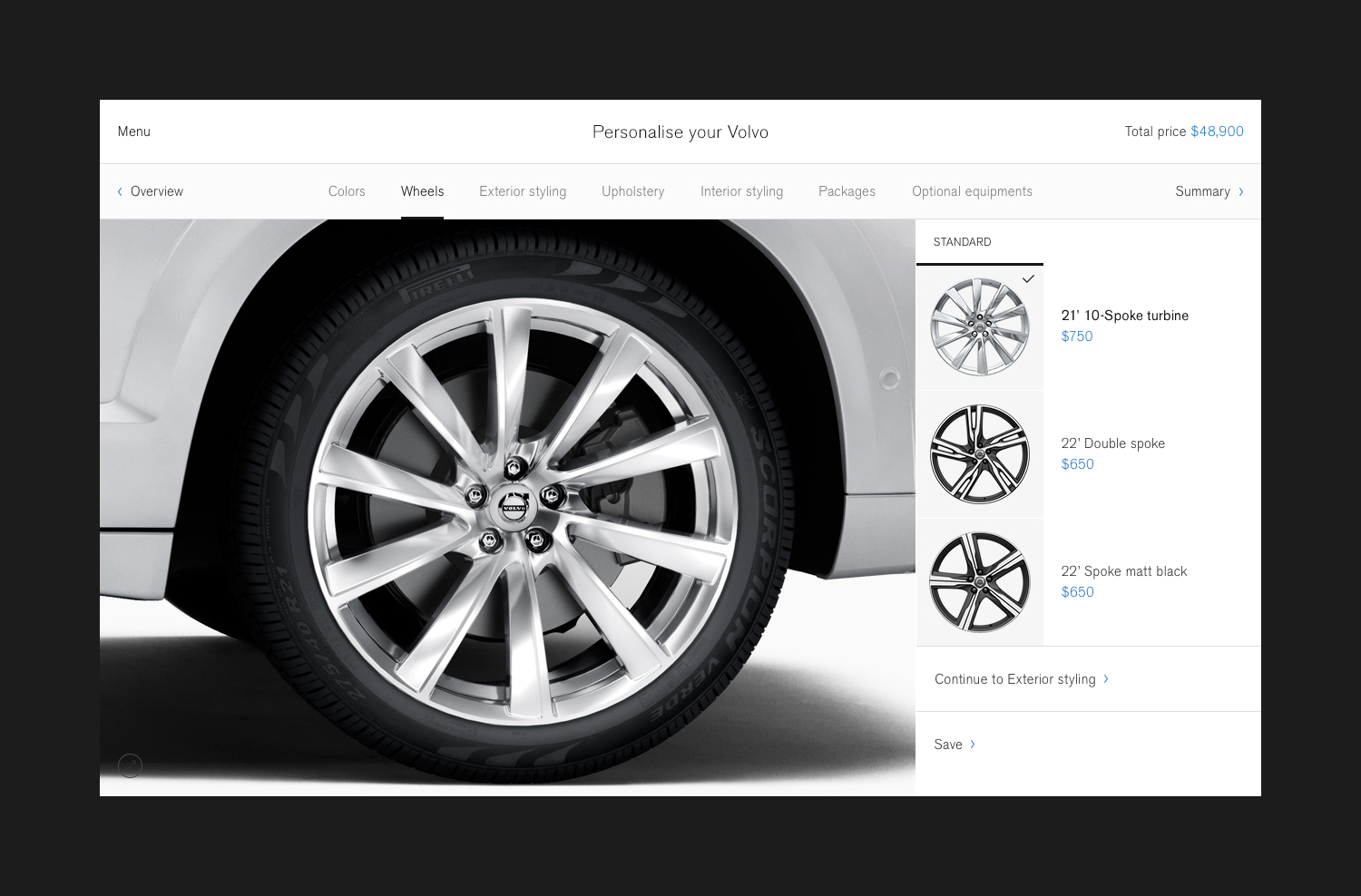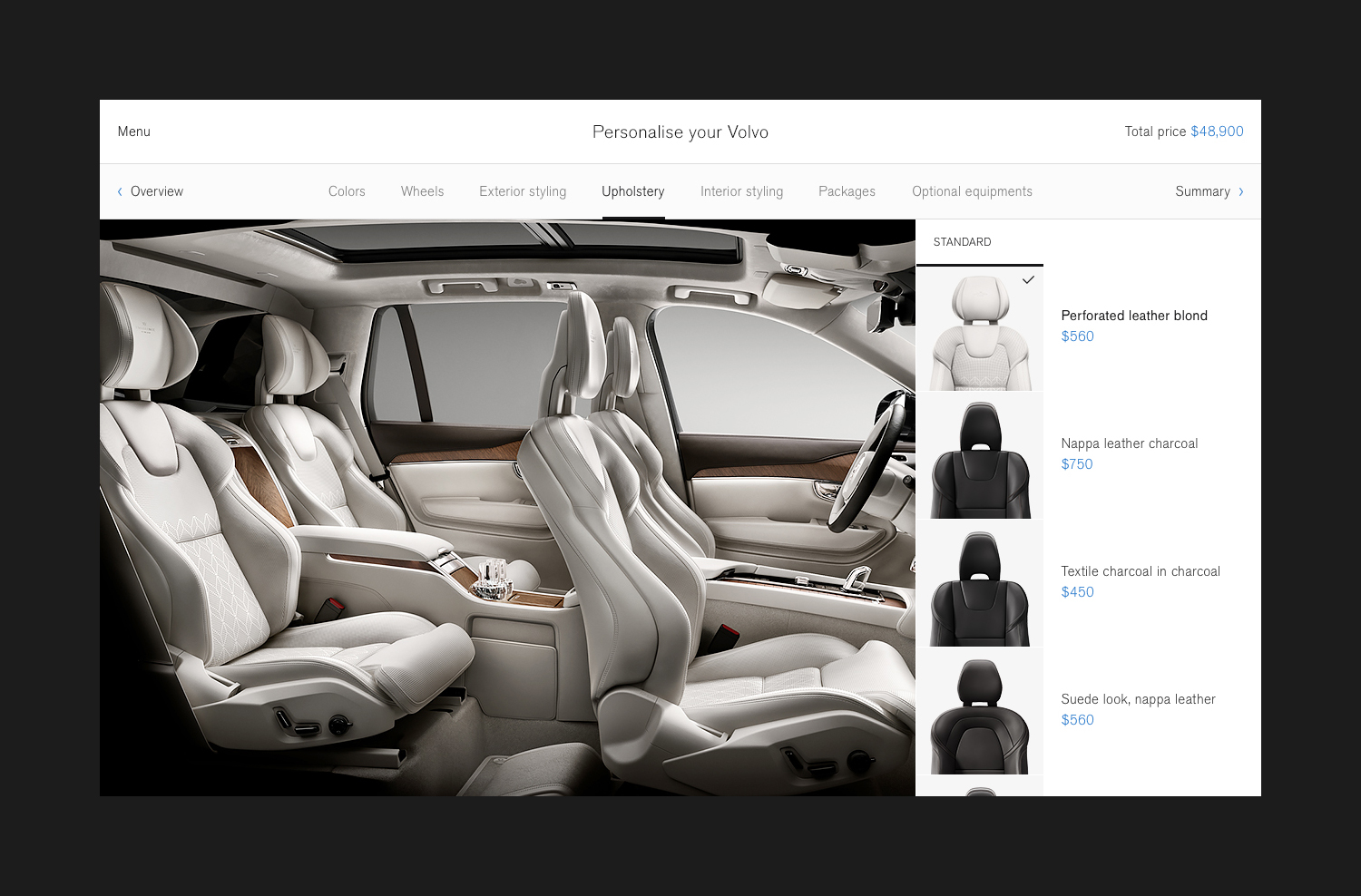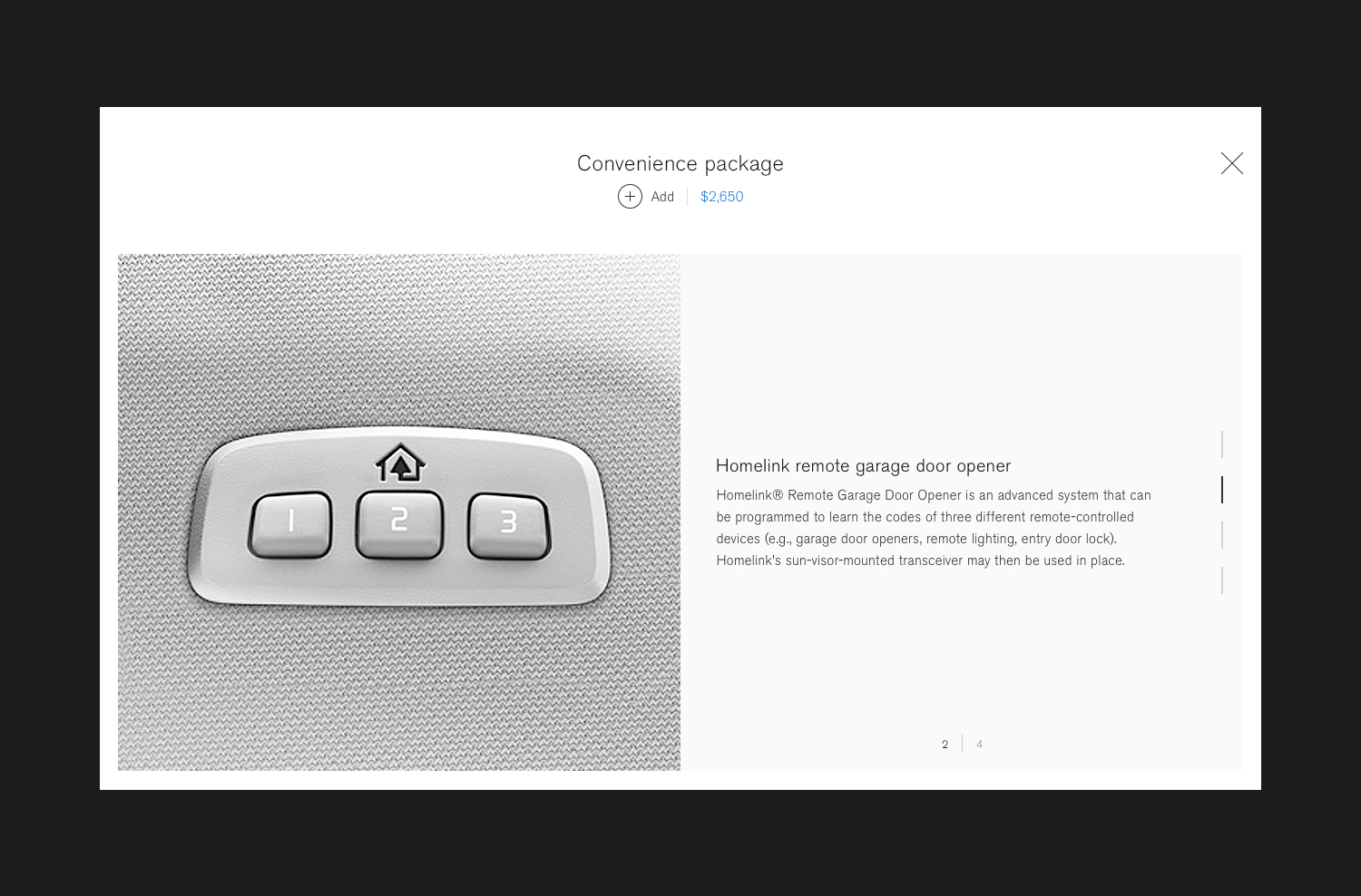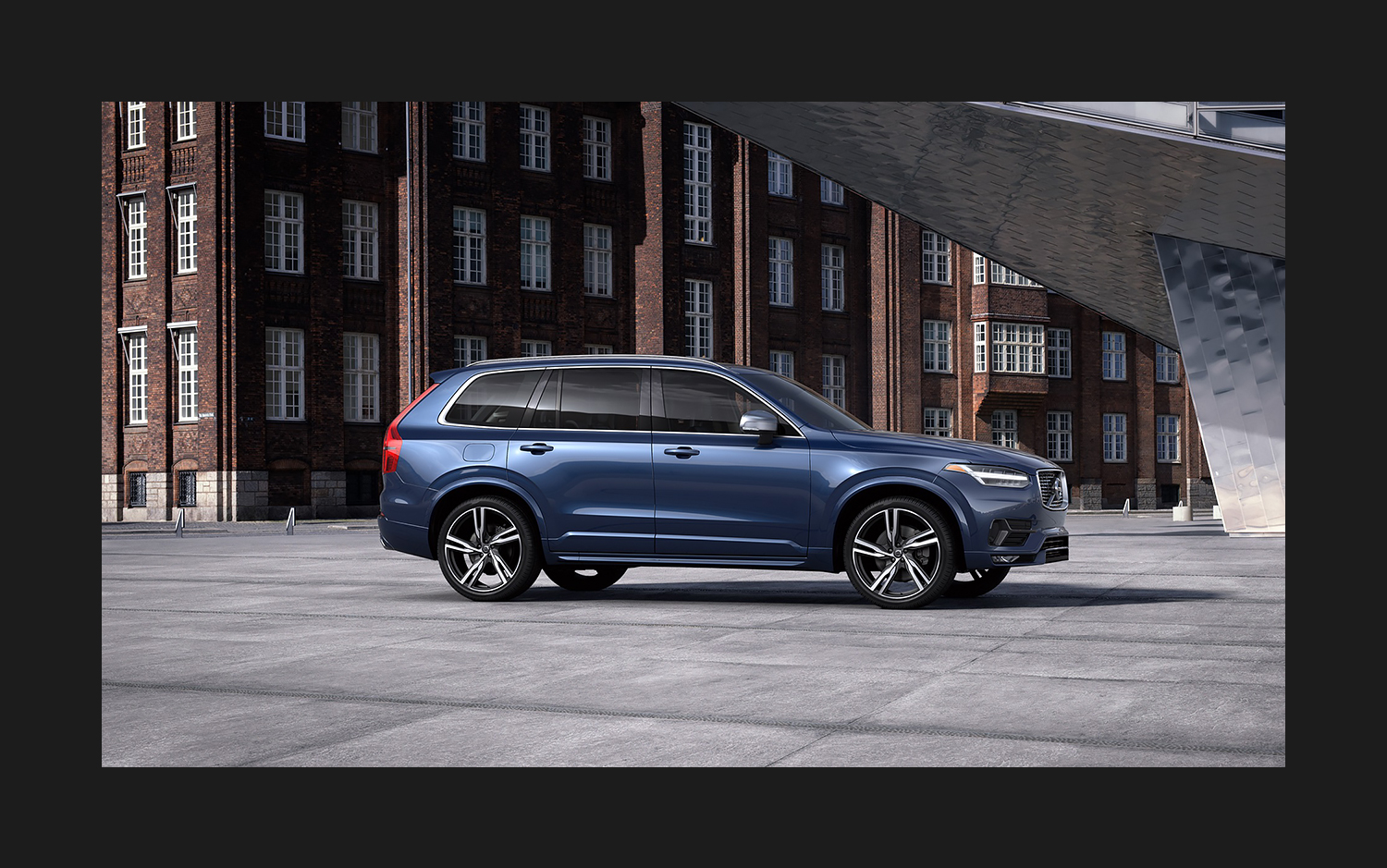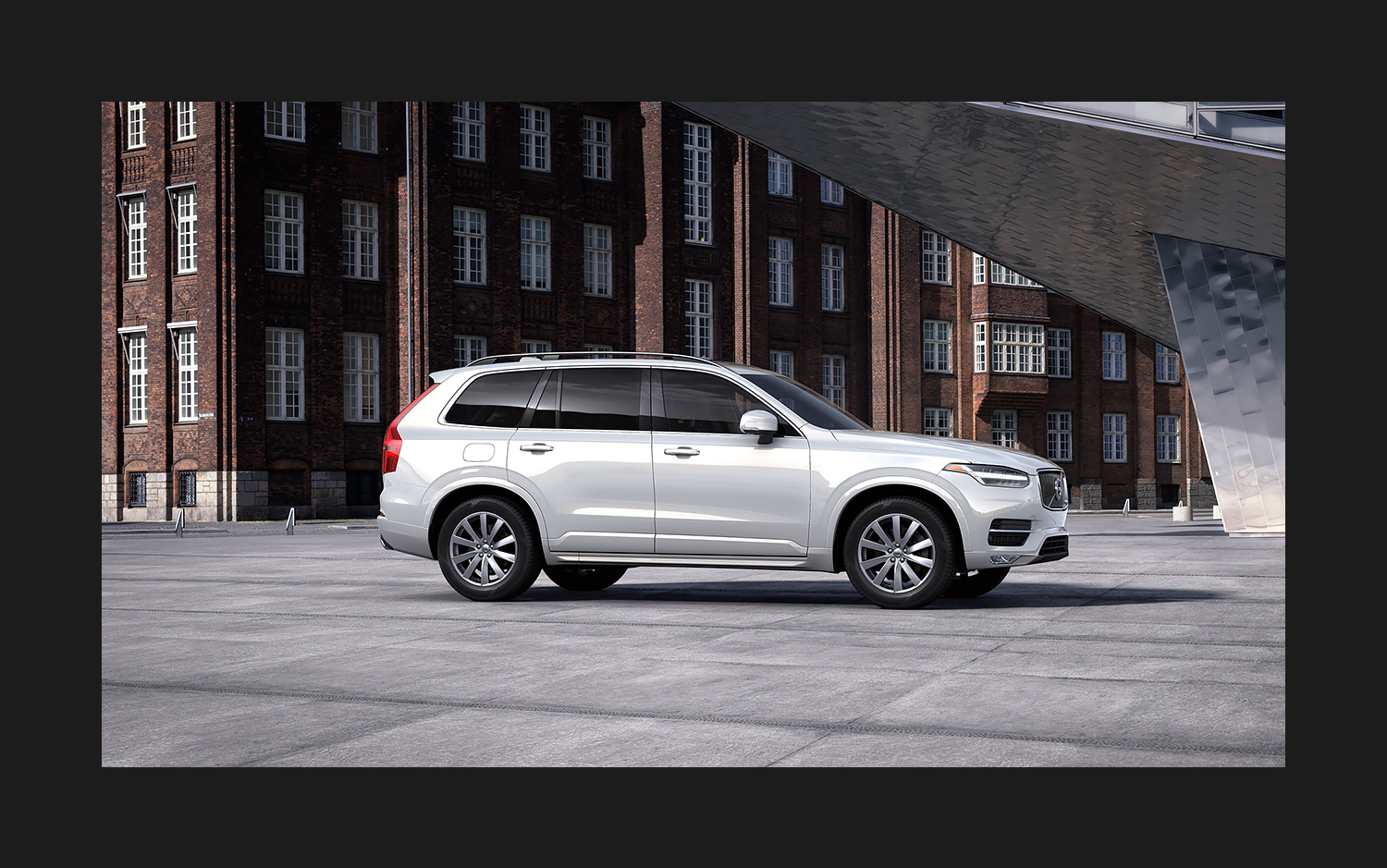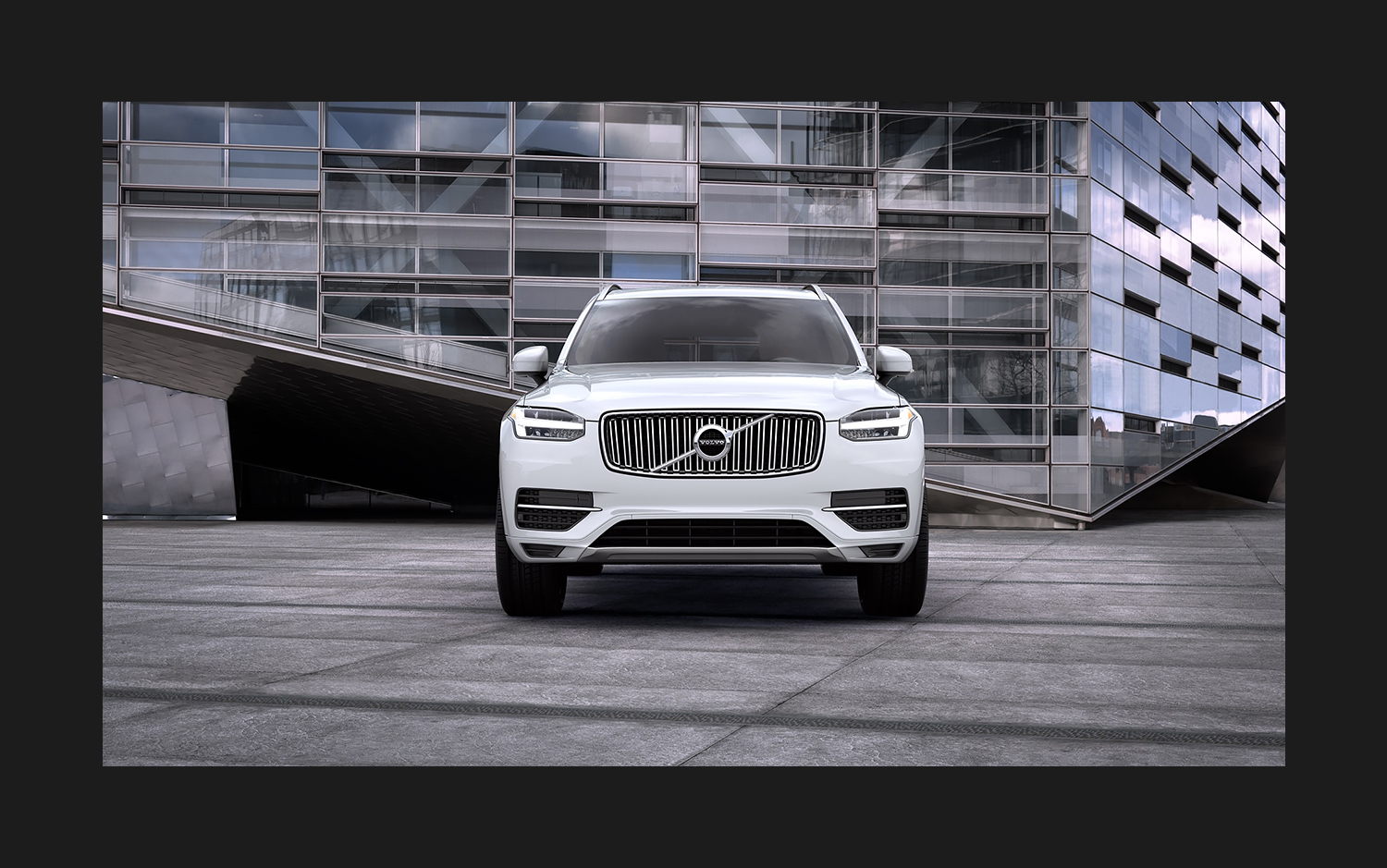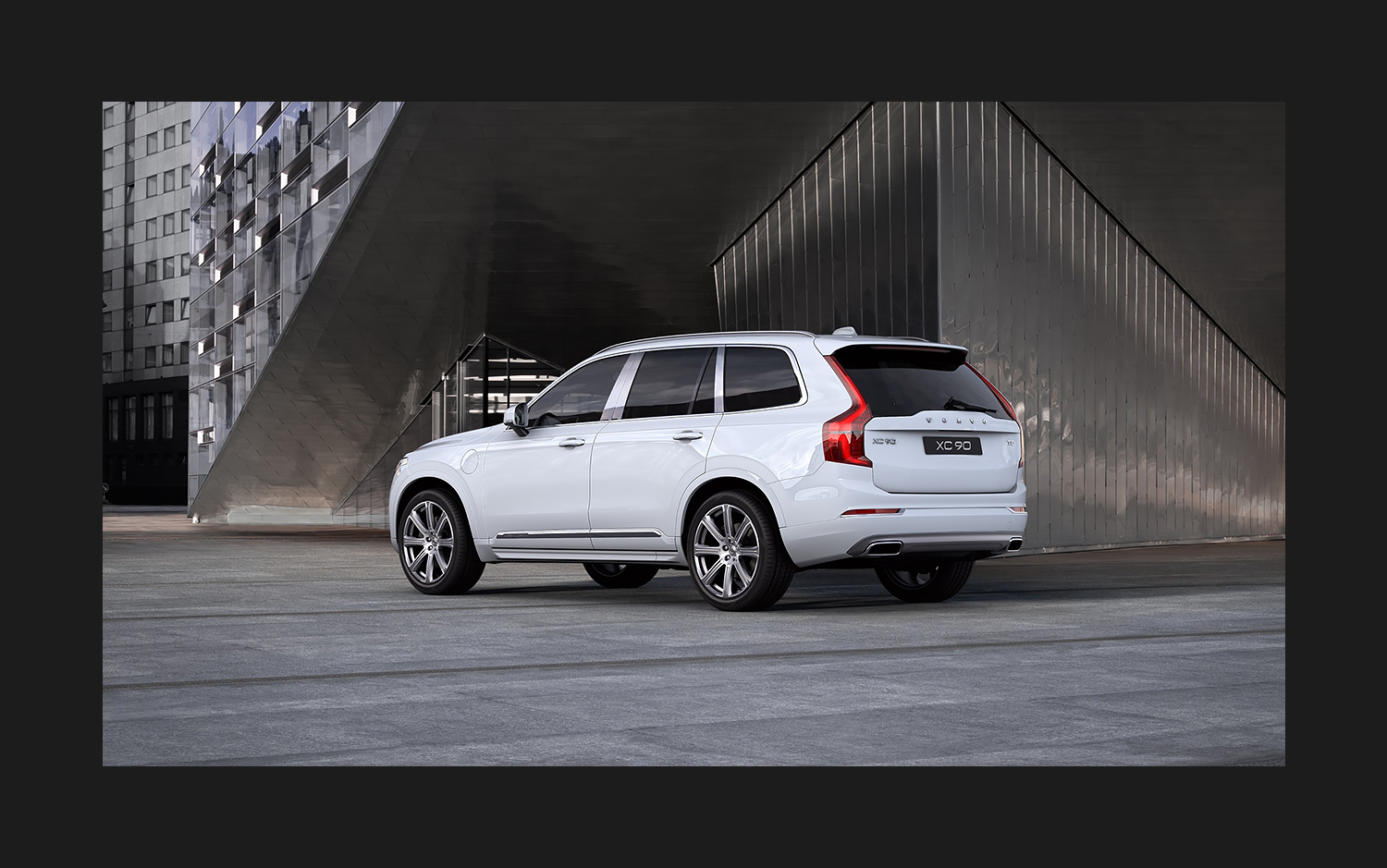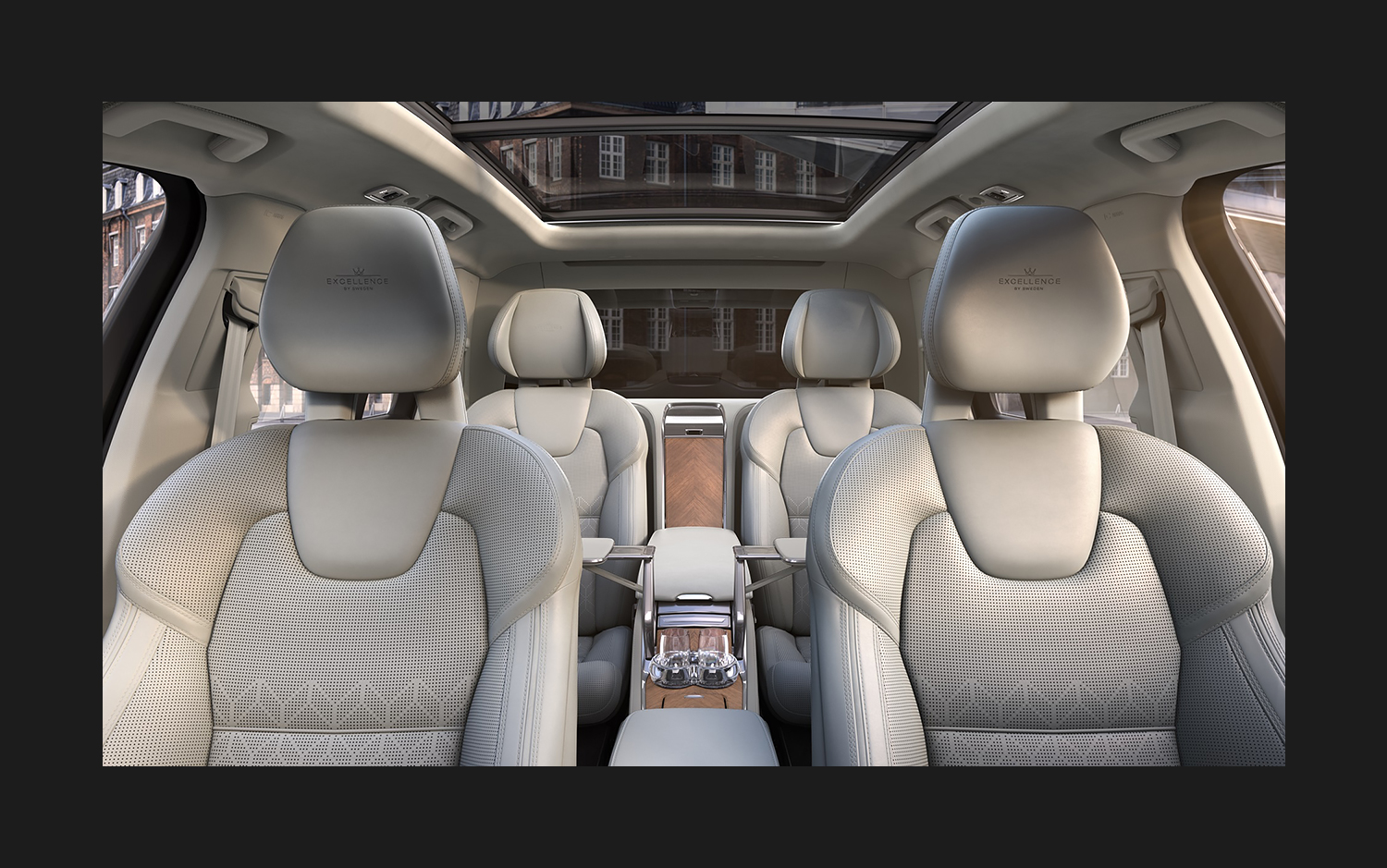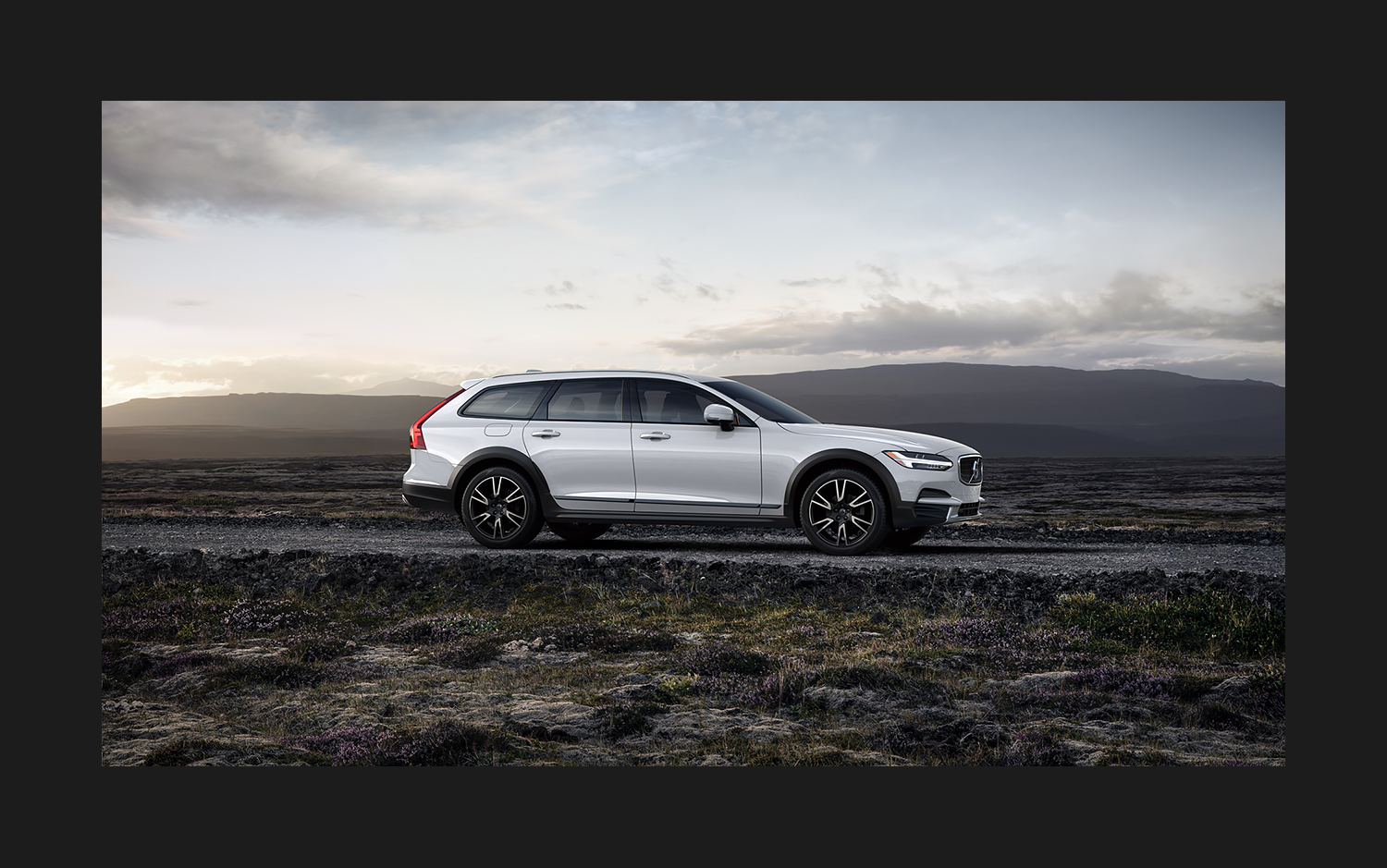 Creative Director
Bes Bujupi
Design Director / Lead designer
Tom Wysocki
UX Lead
Qianlan Yin
Copywriter
Oliver Rogers
Group Creative Director
Ian Wharton
Designer
Alexander Gårdenberg

CGI
RapidImages